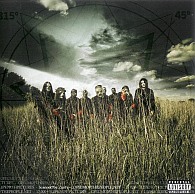 New York, NY - Hard rock enigma
Slipknot
have once again made history. The band's fourth album,
All Hope Is Gone
, has claimed the coveted #1 debut slot on Billboard's Top 200 chart, after an extraordinary SoundScan recount. The album was initially announced today as a #2 debut, a mere 13 units behind The Game's #1 debut, marking the closest margin in SoundScan history. The chart positions resulted from a reported 238,272 copies of All Hope Is Gone its first week in stores, while The Game's LAX reported 238,285. With such an unprecedented margin, Roadrunner Records and WEA requested an historic recount. SoundScan obliged and chart positions have been reversed, with Slipknot claiming #1 and a new margin of 1134 albums. Final recount numbers are
239,516
for All Hope Is Gone and 238,382 for LAX sold during first week of release. This marks a landmark achievement for Slipknot and Roadrunner.
Slipknot has seen similar outstanding first week sales worldwide, with #1 debuts in Australia, Austria, Canada, Finland, New Zealand, Sweden and Switzerland, #2 in Belgium, France, Germany, Japan and the United Kingdom, and a #3 debut in Norway.
In addition, Slipknot has been nominated for their first MTV Video Music Award in the "Best Rock Video" category for the album's first single, the melodically metallic "Psychosocial." Premiered on FNMTV in July and then later added to regular rotation at MTV and MTV2, the video saw over 80 spins on the channels and has an excellent chance at taking home a Moon Man on Sept 7th.
The #1 position on Billboard is another milestone for a band that has been fastracking its way to legendary status since arriving on the hard rock scene. All of Slipknot's previous albums, including 1999's self-titled debut, have all been certified platinum or better, as have their DVDs, Welcome to Our Neighborhood, Disasterpieces and Voliminal: Inside the Nine. The double live 9.0: Live holds a gold certification. The band has also been nominated for six Grammy awards, having won "Best Metal Performance" in 2006 for "Before I Forget."
Having spent their summer dominating as the main stage headliner for the inaugural Rockstar Energy Mayhem Festival, Slipknot's world tour continues on October 8th in Japan. The band will tour Australia and Europe this fall, and return for a U.S. headline run in early 2009
Thank you to everyone world wide for making this album so huge!
-#1 - USA
-#1 – Canada
-#1 - Switzerland
-#1 – New Zealand
-#1 - Australia
-#1 - Sweden
-#1 - Finland
-#2 – Japan
-#2 - UK
-#2 – Germany
-#2 - Austria
-#2 - France
-#2 - Belgium
-#3 – Norway
-#6 – Holland
-#8 – Mexico
-#9 - Spain
When All Hope Is Gone...