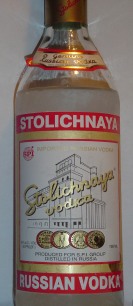 Moscow, Nov 1 - The well-known American metal band
Slipknot
will present their new album All Hope Is Gone during their first concert in Russia, which will take place on November 5 at the Olimpijski Stadium.
"As part of the concert, the 9 musicians from Slipknot, led by vocalist Corey Taylor, will perform some new material off of their newest album, and play a fantastic show, a show which Russia has never witnessed before"
The musicians, known for their scary stage image, with their amazing masks, brought their equipment from America on three planes and three trucks.
From Slipknot you can expect a fantastic stage show, excellent sound, light, much better than Queen and Iron Maiden live performances combined together, and there's even some hydraulic drum set [Joey Jordison's one.]
The band members required some American food to be served to them during their stay in Moscow. They ordered some fastfood: hamburgers, cheeseburgers, hot dogs, some roast beef, poultry and also some dishes from Mexican cuisine.
For dessert the band (despite their frightening appearance) has chosen cookies, pies, cakes and of course ice cream.
In the dressing room, among other things, Slipknot wanted to have mineral water, juice, tonic drinks and 1.8 liters of Stolichnaya and Gray Goose vodka, some Jagermeister, Jack Daniels, Crown Royal whiskey and some more snacks.
Slipknot formed in 1995 in the state of Iowa (USA)
All Slipknot albums are rated Platinum, and in 2006 Slipknot won the Grammy Award for "Best Metal Performance" with the song "Before I Forget"